Storage Hackney E5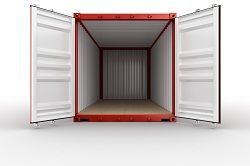 Why Choose Man with Van Hackney For Your Hackney Storage Needs?


We understand how important it is to feel secure when it comes to storing your valuable possessions. That's why our company has taken extra measures to ensure that our E5 storage solutions offer the highest levels of safety and security. Our extremely strict processes, controls and regulations guarantee your items are stored in optimal conditions at all times. All of our storage facilities are state-of-the-art, and conform to the latest regulations from the health and safety industry.

Additionally, we strive to provide you with pricing options that suit all pockets. From long term contracts that offer discounts on already low prices to excellent weekly payment plans, we make sure our customers never have to worry about breaking the bank when looking for Hackney storage solutions.


Our Unparalleled Support To Help You With Your Hackney Storage Needs


If you ever have any queries or concerns regarding your Hackney storage space with us, simply contact one of our friendly customer service representatives who are available 24/7 -

. We understand that you may require storage facilities due to unforeseen circumstances outside of what was originally designed in your contract and we will always do our best to help fulfill your needs as quickly as possible. Whether its extending the length of your contract slightly or providing a larger space for an additional fee, we can guarantee you won't find better support anywhere else.


Hackney Storage Options


No matter what items need to be stored away safely, Man with Van Hackney have a number of different packages ranging from small lockers for those who only wish to store a few boxes or bags all the way up to large designated rooms - ideal for commercial purposes. Just let us know precisely what you need and we will supply you with an unbeatable quote straight away! If at any point during your rental period these needs change, please don't hesitate to contact us - it's as simple as that!

So if you're looking for reliable yet affordable Hackney storage solutions, look no further than Man with Van Hackney. Get in touch today to see just how much money we can save you on your next big move or declutter project!