Removals Hackney E5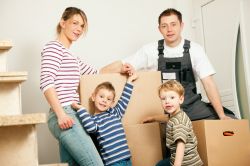 Moving with Man with Van Hackney Removals is Easy!

At Man with Van Hackney, our goal is to make your moving experience as stress-free and easy as possible. We understand that Hackney removals can be a daunting task, so we strive to provide you with services that meet your specific needs. Whether you need a full-service E5 removal company or just some help with packing up your belongings, our team of professional movers have the expertise to make sure everything goes smoothly.

Our E8 removals are tailored to the unique requirements of each customer. We take the time to assess your situation and determine the best approach for getting from Point A to Point B - all while keeping costs low and offering excellent customer service. Our team of experienced E9 Movers will ensure that all of your items arrive safely and securely, without any unexpected delays or damaged goods.


No matter how big or small your move may be, we guarantee that our services will exceed your expectations. Our dedicated personnel are available 24/7 to answer any questions you may have and provide advice on the best way to pack your belongings and move them safely. For larger relocations, we may also be able to provide additional packing materials and furniture assembly services at an extra cost.


Hassle-Free Moving Experiences

Whether you're relocating a few blocks away or moving across the country, Man with Van Hackney Removals has you covered. We strive to make sure every part of the process is hassle-free for you by providing secure transportation for your belongings and taking care of all necessary paperwork. You don't have to worry about organizing logistics - leave it to us!

If time is of the essence, we offer same-day E5 removals to get you where you need to go quickly and efficiently. We can even provide temporary storage solutions if you need somewhere safe to keep items while waiting for them at their final destination. Plus, our comprehensive insurance coverage protects your possessions in case of accidental damage during transit, giving you complete peace of mind throughout the entire process.


For customers who need help unpacking after their move is complete, our team also offers post-move assistance. We can unpack everything and set it up exactly where you want it in no time at all - just one more way we make life easier for our customers!


Trustworthy & Safe Movers

At Man with Van Hackney, we put a lot of pride into providing customers with trustworthy, reliable services they can rely on every time they use us for Hackney removals services. All of our movers have been extensively trained in safety procedures and proper loading techniques so that your items will remain safe throughout their entire journey from start to finish. We also maintain strict security protocols to ensure that none of your sensitive information falls into the wrong hands - rest assured that when you choose Man with Van Hackney, Uxbridge removals are always secure!


So if you're looking for top-of-the-line moving services at rock bottom prices, give us a call today at

and one of our friendly representatives would be happy to help - contact us now for an obligation free quote! Make Moving Easier With Man with Van Hackney, Hackney Removals Experts Today!